3rd concert
Wednesday, 5th December 2018 at 7 p.m., Concert hall of St. Francis Church - Koper
---

Georges-Emmanuel Schneider, violin (Switzerland)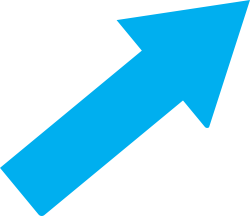 Michele Marelli, clarinet, basset horn and electronics (Italia)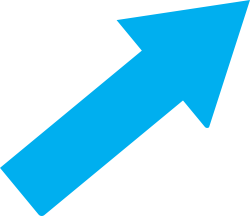 ---
PROGR

M:

Karlheinz Stockhausen (1928 – 2007): Aus den sieben Tagen: Richtige Dauern
Marc André (1964): »iv3« (2007-2008) for clarinet


first performance in Slovenia
Martino Traversa (1960): Red (2012) for violin


first performance in Slovenia
Karlheinz Stockhausen (1928 – 2007): Harmonien, 5th hour  from Klang, (2006), for basset horn


first performance in Slovenia
Vinko Globokar (1934): Kartomlin Croisé (2001) for violin and live electronics
Michele Marelli (1978): CEFIXORAL  (2018), for clarinet, ghost clarinets and electronics


premiere
Unsuk Chin (1961): Double Bind (2007), for violin and electronics


first performance in Slovenia
Karlheinz Stockhausen (1928 – 2007): Aus den sieben Tagen: Unbegrenzt
---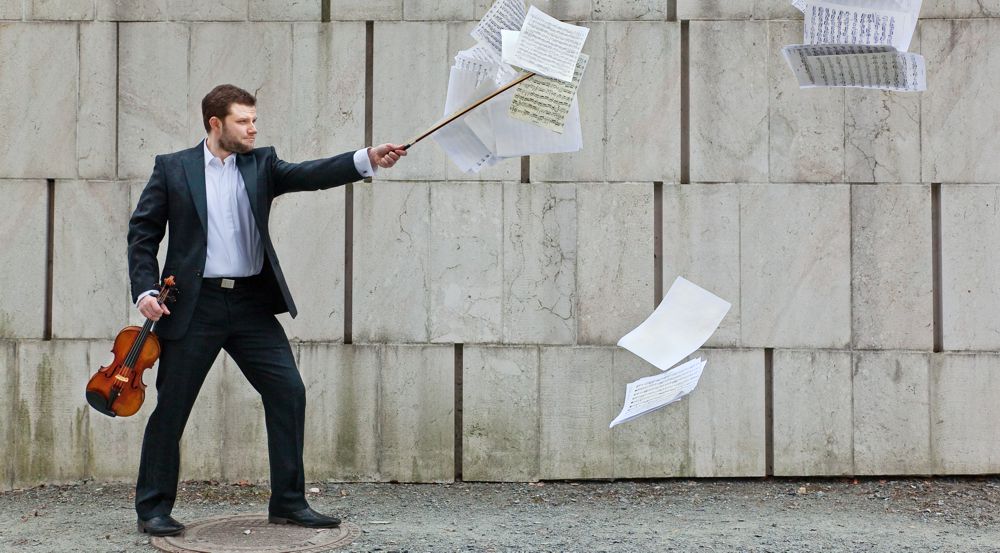 Since the start of his musical career Georges-Emmanuel Schneider has steadily developed into a highly versatile artist. His range of repertoire is extremely diverse, with a particular emphasis on modernism and contemporary music, as well as jazz, improvisation, electronics and band playing. The French-Swiss violinist has enjoyed a busy concert life, performing as both soloist and chamber musician throughout Europe and worldwide. He studied for eight years with the esteemed pedagogue Ruggiero Ricci at the Mozarteum University of Salzburg. As a soloist he had an early interest in 20th century music and has performed works for violin and orchestra such as Frank Martin's "Polyptyque", Alban Berg's "Chamber Concert" and Arvo Pärt's "Fratres", amongst others. Georges has recorded several CDs; amongst them the CD Solo Sonatas with the label Classic Concert Records, containing a unique recording of Bartok's "Solo Sonata" in its original version. Highly praised by the international press, this recording was awarded a Resmusica "Clef" in 2011. He was a committed member of the OENM (Austrian Ensemble for New Music) for several years, until 2014. Since 2011 he has been a visiting Professor at such conservatoires as the Shanghai Conservatory of Music, China Conservatory Beijing, Chinese Culture University Taipei and the Music University Zagreb. Georges has performed in venues including the Tonhalle Zürich, Konzerthaus Berlin, Konzerthaus Wien, Cadogan Hall London, LSO St. Luke's, Brucknerhaus Linz, KHS Hall Taipeh, Bâtiment des Forces Motrices Genève, National Concert Hall Dublin, Rudolfinum Prague, New York Metropolitan Museum, Kulturcasino Bern, Kultur- und Kongresszentrum Luzern, amongst others. He has participated in festivals such as Salzburger Festspiele, Bregenzer Festspiele, Wien Modern, Ultraschall Festival Berlin, Salzburg Biennale, Shanghai New Music Week, Traiettorie Festival Parma, Festival Melos Ethos Bratislava, Biennale Koper, Unerhört! (Bayerischer Rundfunk), Festival Dialoge (International Mozarteum Foundation), Carinthischer Sommer, Sounds of Jazz Salzburg and Salzburger Jazzherbst. Georges is currently active as an electronic musician and has passed Max/MSP certifications at the IRCAM (Paris) in 2018.
Some of the current season's highlights are the performance of Giacinto Scelsi's Anahit at the Scelsi Festival (Basel, 2018), the opening of TOMAK'S exhibition Posterboy of Antikunst with John Cage's Freeman Etudes (Graz, 2017) and Jürgen Grözinger's soundtrack for Acqua (violin, percussion and audio tape feeds), a ballet production of the Ulm Theatre directed by choreographer Roberto Scafati (2017/2018). Georges also released several productions including the classical/jazz fusion album Sound of a poem with singer Esther Kretzinger and classical label Gramola (Vienna, also available as a LP), Assassinous Act with the Kiel based producer Morgen Wurde and the ambient music label Time Released Sound (Oakland, California). Two new recordings involving electroacoustic music and free jazz are about to be released in 2018/2019 with Creative Sources Recordings (Lisbon).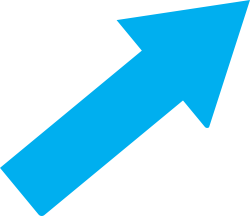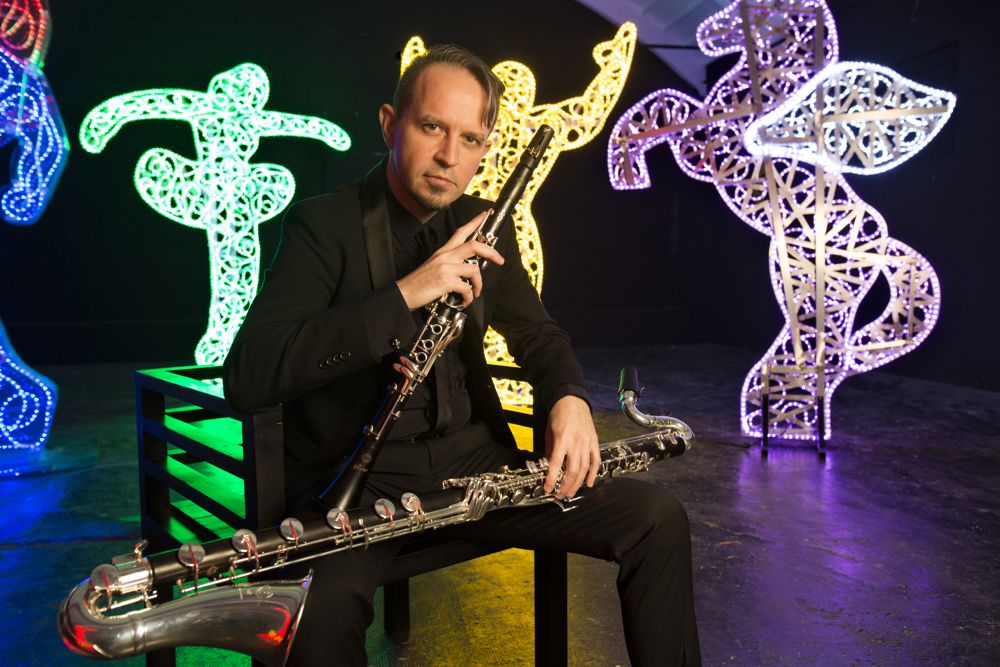 foto R. Masotti
Michele Marelli, who holds a major in clarinet with highest honors "Summa cum laude" from the Conservatory of Alessandria under the guidance of Prof. Giacomo Soave, and a degree in Modern Literature from the University of Turin with a thesis on Stockhausen, furthered his studies in England with Alan Hacker, in Germany with Suzanne Stephens and in France with Alain Damiens, and studied composition and electronic music in Torino and Milano. Internationally acclaimed as a virtuoso of the basset horn and as one of the best contemporary music soloists of his generation, he is also active as a painter and as a composer. In october 2014 he has been awarded the prestigious Rubinstein Prize "una vita nella musica giovani" at the Gran Teatro La Fenice in Venice together with the composer Salvatore Sciarrino, considered by the critics as a Nobel for music. In 2016 he signs a contract with Universal Music and records his debut album "Michele Marelli - Contemporary Clarinet" with the renowned Decca Classics. As an 18-year-old he met Karlheinz Stockhausen, establishing a profound artistic relationship that lasted for more than a decade during which, chosen by the Maestro himself as soloist of his Ensemble, Marelli played World Premières under his instruction and guidance and recorded 3 CDs for the Stockhausen Complete Edition. Stockhausen himself led Marelli to devote himself to the basset horn. Marelli's mastery of the instrument led Giorgio Gaslini to define him as one of its "leading performers". "Very gifted" according to Stockhausen, "an absolute genius" according to Suzanne Stephens, he performs as a soloist in some of the most prestigious concert halls and radio programs in the world. A six-time winner of the Prize of the Stockhausen Stiftung für Musik, other prestigious international prizes he has been awarded include the First Prize at the International Contemporary Chamber Music Competition in Krakow (2004), the Valentino Bucchi clarinet Competition in Rome (2007), the Honorary Logos Award in Belgium (2000), the Jeunesse Musicale auditions (2001), the DESONO association scholarship (from 2001 to 2005) and in 2006 the "Master dei Talenti Musicali" award from the Fondazione CRT, the Prometheus Award for the excellence in culture from the Confindustria Italiana, the International Composition Competition of the Bienale Koper 2012. His Cds featuring the clarinet and basset horn works by Stockhausen published by Stradivarius and Wergo, immediately become reference recordings and are awarded many prizes by international press and critics such as the ICMA 2014 Nomination (International classical music awards) as best contemporary music cd of 2013, 5 Diapason in France, 5 stelle di Musica, 5 di Amadeus and others. He performed as soloist with orchestras such as the Orchestre Philharmonique de Radio France, the Orchestra del Maggio Musicale Fiorentino, Hilversum Philharmonic Orchestra (Olanda), the TMC Orchestra (Tanglewood, Usa), the Orchestra Sinfonica Giuseppe Verdi in Milan, the Orchestra di Padova e del Veneto, the Archi della Desono, the University of Georgia Chamber Orchestra (Usa), conducted between others by Peter Eötvös, Susanna Mälkki, Enno Poppe, Andrea Pestalozza, Brad Lubman, Tito Ceccherini, Stephan Asbury. He performed as soloist in renowned Festivals and concert halls such as: Teatro La Fenice di Venezia (Solo recital at the main Hall), Biennale di Venezia, Tanglewood Contemporary Music Festival (USA), Opera di Firenze, Donaueschingen Festival, Berliner Festspiele, Mozarteum Salzburg, Berliner Philharmonie, Wiener Festwochen, März Musik, Warsaw Autumn Festival, Milano Musica, MITO Settembre Musica, Festival d'Automne and Theatre de la Ville in Paris, Wiener Festwochen, Musiktriennale Köln, Philharmonie de Luxembourg, Rachmaninov Hall in Moscow, Accademia Filarmonica Romana, Festival Sinopoli di Taormina, Le Fresnoy de Lille, Krakòw Philharmonic Hall, Museo Enescu in Bucarest, Teatro Manzoni in Bologna, Angelica Festival, Teatro Carignano and Piccolo Regio in Torino, Unione Musicale di Torino, Gog (Giovine Orchestra Genovese), Teatro Valli Reggio Emilia, Festival Aterforum in Ferrara, Orpheus Instituut in Gent, Philharmonie of Ljubljana and many others. At the Donaueschinger Musiktage, with the Hilversum Orchestra conducted by Peter Eötvös, he performed the World Première of the "Let me sing into your ear" concerto for basset horn and orchestra by Marco Stroppa, which the composer actually dedicated to him and this performance was later recorded for the label Neos. He has an intense schedule of concerts in the most important international concert halls and holds regular master classes and seminars on the interpretation of contemporary music at Italian and European Conservatories (Venice, Moscow, Stuttgart, Ljubljana, Trieste, Genoa, Cuneo, Como). He collaborates with the Ensemble musikFabrik. Since the age of 10 he has played on Vandoren reeds and mouthpieces and is currently an endorser for the French brand. He is a Buffet-Crampon Paris official artist.He is Professor of clarinet at the Conservatory of Teramo, after having taught at the Conservatories of Ribera, Messina, Reggio Calabria, Foggia and Sassari.