"Le idee migliori non vengono dalla ragione, ma da una lucida, visionaria follia."
Erasmo da Rotterdam (1466 – 1536): Elogio alla follia
We are all born mad. Some remain so.
Samuel Beckett (1906-1989): Waiting for Godot
4th concert
Friday, 11th November 2016 at 7 p.m - Koper Regional Museum

Pier Paolo Ciurlia (France – Italy), lute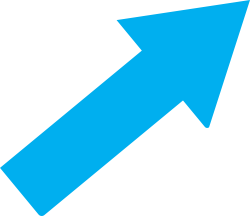 Primož Sukič (Slovenia), guitar – electrical guitar
PROGR

M:
Luis de Milán (ca. 1500 – ca. 1561):
Fantasia X
Fantasia II
Fantasia I
Luis de Narváez (1500 – 1555/1560): Intro maqam - Fantasia del quarto tono
Miguel de Fuenllana (1500 – 1579):
Duo de josquin
Duo de Fuenllana
Duo de Morales
Francesco da Milano (1497 – 1543):
Ricercar IV
Ricercar II
Fantasia XXXIII
Tobias Hume (ca.1569 – ca.1645):
Captaine Humes Pavane
My hope is decayed
Niel Gow (1727–1807): Niel Gow's 'Lament for the Death of his Second Wife'

Vinko Globokar (1934): Dialog o vodi (1995)
Michael Maierhof (1956): Splitting 10 (2005)
Clinton McCallum: Mar the Mirror (1980)
Fausto Romitelli (1963): Trash TV Trance (2002)
Pier Paolo Ciurlia has devoted himself to early music performance practice studying lute and theorbo with M° Tiziano Bagnati, and graduated with maximum honors at the Conservatory of Venice. He also graduated in Prepolifonia and Gregorian Chant with M° Lanfranco Menga. He has performed as a continuo and soloist player with international renown directors as Ton Koopman, Stefano Montanari, Attilio Cemonesi, Claudio Scimone, participating in Festival and performing with internationally recognized ensemble. He Collaborate with Accademia Bizantina, Teatro La Fenice in Venice, Marciana Chapel of San Marco, I Solisti Veneti, Creator Ensemble, Ensemble MusicalIncanti, Musicavenezia, Il Sistro barocco. In 2010 he performed as a soloist for the orchestra of Teatro La Fenice in Venice directed by Maestro S.Montanari. He played at the Szymanowski Philharmonic in Krakow for the international festival Misteria Paschalia 2010. He has played recordings for television and several Italian and foreign labels. The album he recorded with Ensemble MusicaliIncanti "Tra calli e palazzi " won the first prize in the International Chamber Music Competition "Gaetano Zinetti". He is the author of the book "Johann Hieronymus Kapsberger noble Alemanno. A Biography." published by the publishing house Armelin Music, Padua. First Biography entirely devoted to this author. He curated the transcription of the Bononcini oratorio "San Nicola di Bari" edited by M.A.P edition.
Slovenian guitarist Primož Sukičstudied with Andrej Grafenauer at the Academy of music in Ljubljana, at Akademie für Tonkunst Darmstadt, and at the Conservatory of Gent with the Belgian ensemble ICTUS. As a performer his main interests are exploring and widening the possibilities of his instruments, both classical and electric guitar, two instruments being very similar and different at the same time. Through free improvisation and constant collaboration with composers he is trying to expand the solo and chamber music guitar repertoire and is regularly presenting it on festivals and concert venues in Slovenia and abroad. He collaborates on a regular basis with ensembles around Europe, and in his solo performances he is often collaborating with artists from other artistic fields like contemporary dance, theater, cinema and poetry, where he is mostly interested in the connection between different artistic fields.