E quale è di pazzia segno più espresso / che, per altri voler, perder se stesso?
Ludovico Ariosto (1474-1533): Orlando Furioso
Der Irrsinn ist bei Einzelnen etwas seltenes - aber bei Gruppen, Parteien, Völkern, Zeiten die Regel.
Friedrich Nietzsche (1844-1900): Jenseits von Gut und Böse
3rd concert
Thursday, 10th November 2016 at 7 p.m. - Concert hall of St. Francis Church - Koper

Mario Caroli (France – Italy), flute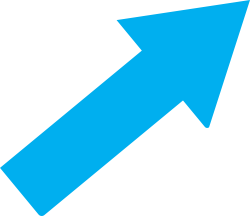 Michele Marelli (Italy), clarinet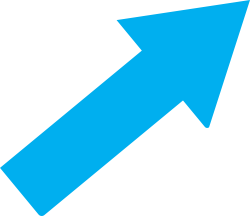 Giorgio Klauer, live electronics
PROGR

M:

Carl Philipp Emmanuel Bach (1714-1788): Sonata v a-molu Wq. 132, for flute
Poco Adagio
Allegro
Allegro
Doina Rotaru (1951): MITHYA for flute and bass flute
Nello spirito di una preghiera
Come una Colinda
Come una Doina
* first performance in Slovenia
Tatjana Jercog (1974): *Forma mentis viva
*premiere
Ivan Fedele (1953): High, for basset horn

Pierre Boulez (1925 – 2916): Dialogue de l'ombre double, for clarinet and electronics
Kaija Saariaho (1952): NoaNoa, for flutes and electronics
Nicola Sani (1961): *"AchaB", for clarinete and electronics
*premiere

Giacinto Scelsi (1905-1988): Ko Lho, for flute, clarinet and electronics

Mario Caroli started the flute at the age of 14 and he got his soloist diploma at the age of 19. He was awarded, when he was 22 years old, the coveted "Kranichsteiner Musikpreis" at Darmstadt. There are no barriers between the different stylistic areas for him and he refuses to be seen as a "specialist" in limited repertoire genres. Mario Caroli belongs to the small circle of artists able to play a classical concerto as well as the most complex contemporary piece with the same vitality and virtuosity. Mario Caroli appears regularly in the greatest concert halls of the world, including the Philharmonic Halls of Berlin and Cologne, the Concertgebouw in Amsterdam, the Herkulessaal in Munich, the Vienna Konzerthaus, the Royal Festival Hall in London, the Théâtre du Châtelet and the Opéra Garnier in Paris, the New York Lincoln Centre (in the cycle of "Great Performers"), Suntory Hall, Oji Hall and Opera City House of Tokyo, the Palais des Beaux Arts in Bruxelles. He plays flute concertos - from Vivaldi to Sciarrino, as well as Mercadante, Ibert or Jolivet - with the Italian Radio Symphony Orchestra, the Philharmonia Orchestra of London, the National Orchestra of Belgium, the Orchestra of WDR, the orchestra of SWR, the Bayerische Rundfunk, the Iceland National Symphony Orchestra, the Tokyo Philharmonic, the Tokyo Sinfonietta, the Orchestras of the Stuttgart, Rouen and Cagliari Opera Houses.
He has been a soloist also with Les Percussions de Strasbourg, the Ensemble Contrechamps of Geneva, the Algoritmo Ensemble of Rome the Neue Vocalsolisten Stuttgart, the Schola Heidelberg with conductors like Pierre Boulez, Peter Eötvös, Heinz Holliger, Lothar Koenigs, Christian Mandeal, Kazushi Ono, Pascal Rophé, Oswald Sallaberger. Mario Caroli also obtained a university degree in philosophy (summa cum laude, with a thesis on Nietzsche's "Der Antichrist") and has a passion for poetry, cinema and psychology. This cultural interest supports his attempts to renew and revitalise the traditional views on the instrument and its repertoire. Going beyond the great canon of the historical flute repertoire, Mario Caroli became a preferred soloist for some of the greatest composers of today.
He is the only contemporary flutist having performed on monographic concerts the complete works for the flute by Sciarrino, Ferneyhough and Jolivet. Interpretations of a stunning virtuosity, fantasy and energy which made critics call him a "phenomenon". An interpreter of his own transcriptions (early, classical and romantic works), he is often seen playing very rare and monumental scores. His discography contains approximately twenty titles.
The recent recordings of works for flute by Jolivet ("one of the best performances heard in recent months - maybe even in a few years", American Record Guide) and by Sciarrino were received with the highest possible acclaim: "Recommandé" (Répertoire), "Coup de Coeur de l'Académie Charles Cros", "A!" (Anaclase), "Eccezionale!" (Musica), "Best recording of the year" (Musicweb international), "Best CD of the month" (Amadeus and CD Classics). His recordings, concerts and interviews are broadcasted by radio and TV stations though the whole world. Concerning his didactic activities, Mario Caroli has given masterclasses and worked as an artist in residence at prestigious institutions like Harvard University, Toho College (Tokyo), the Sibelius Academy (Helsinki), the Centre Acanthes (Paris, Metz) or the Music Universities of Paris, Geneva, Lugano, Karlsruhe and Leipzig. Mario teaches from many years at the Académie Supérieure de Musique de Strasbourg-HEAR (University of Music) and at Conservatorio della Svizzera Italiana of Lugano (University of Music). For his concerts, Mario does alternate a Muramatsu gold flute and Miyazawa platinum flute. For years, Mario has served as soloflute of the Collegium Musicum Orchestra in Bari as well as a member of the Ensemble Modern Orchestra (EMO) in Frankfurt. In addition to his solo career, Mario has worked often, as an interpreter on stage, with Trisha Brown dance company. He did also bring his flute in schools, factories, hospitals, nursing homes and even in prisons, with the purpose to support suffering people with the joy of the music.
Michele Marelli, who holds a major in clarinet with highest honors "Summa cum laude" from the Conservatory of Alessandria under the guidance of Prof. Giacomo Soave, and a degree in Modern Literature from the University of Turin with a thesis on Stockhausen, furthered his studies in England with Alan Hacker, in Germany with Suzanne Stephens and in France with Alain Damiens, and studied composition and electronic music in Torino and Milano. Internationally acclaimed as a virtuoso of the basset horn and as one of the best contemporary music soloists of his generation, he is also active as a painter and as a composer. In october 2014 he has been awarded the prestigious Rubinstein Prize "una vita nella musica giovani" at the Gran Teatro La Fenice in Venice together with the composer Salvatore Sciarrino, considered by the critics as a Nobel for music.
In 2016 he signs a contract with Universal Music and records his debut album "Michele Marelli - Contemporary Clarinet" with the renowned Decca Classics. As an 18-year-old he met Karlheinz Stockhausen, establishing a profound artistic relationship that lasted for more than a decade during which, chosen by the Maestro himself as soloist of his Ensemble, Marelli played World Premières under his instruction and guidance and recorded 3 CDs for the Stockhausen Complete Edition. Stockhausen himself led Marelli to devote himself to the basset horn. Marelli's mastery of the instrument led Giorgio Gaslini to define him as one of its "leading performers". "Very gifted" according to Stockhausen, "an absolute genius" according to Suzanne Stephens, he performs as a soloist in some of the most prestigious concert halls and radio programs in the world. A six-time winner of the Prize of the Stockhausen Stiftung für Musik, other prestigious international prizes he has been awarded include the First Prize at the International Contemporary Chamber Music Competition in Krakow (2004), the Valentino Bucchi clarinet Competition in Rome (2007), the Honorary Logos Award in Belgium (2000), the Jeunesse Musicale auditions (2001), the DESONO association scholarship (from 2001 to 2005) and in 2006 the "Master dei Talenti Musicali" award from the Fondazione CRT, the Prometheus Award for the excellence in culture from the Confindustria Italiana, the International Composition Competition of the Bienale Koper 2012. His Cds featuring the clarinet and basset horn works by Stockhausen published by Stradivarius and Wergo, immediately become reference recordings and are awarded many prizes by international press and critics such as the ICMA 2014 Nomination (International classical music awards) as best contemporary music cd of 2013, 5 Diapason in France, 5 stelle di Musica, 5 di Amadeus and others. He performed as soloist with orchestras such as the Orchestre Philharmonique de Radio France, the Orchestra del Maggio Musicale Fiorentino, Hilversum Philharmonic Orchestra (Olanda), the TMC Orchestra (Tanglewood, Usa), the Orchestra Sinfonica Giuseppe Verdi in Milan, the Orchestra di Padova e del Veneto, the Archi della Desono, the University of Georgia Chamber Orchestra (Usa), conducted between others by Peter Eötvös, Susanna Mälkki, Enno Poppe, Andrea Pestalozza, Brad Lubman, Tito Ceccherini, Stephan Asbury. He performed as soloist in renowned Festivals and concert halls such as: Teatro La Fenice di Venezia (Solo recital at the main Hall), Biennale di Venezia, Tanglewood Contemporary Music Festival (USA), Opera di Firenze, Donaueschingen Festival, Berliner Festspiele, Mozarteum Salzburg, Berliner Philharmonie, Wiener Festwochen, März Musik, Warsaw Autumn Festival, Milano Musica, MITO Settembre Musica, Festival d'Automne and Theatre de la Ville in Paris, Wiener Festwochen, Musiktriennale Köln, Philharmonie de Luxembourg, Rachmaninov Hall in Moscow, Accademia Filarmonica Romana, Festival Sinopoli di Taormina, Le Fresnoy de Lille, Krakòw Philharmonic Hall, Museo Enescu in Bucarest, Teatro Manzoni in Bologna, Angelica Festival, Teatro Carignano and Piccolo Regio in Torino, Unione Musicale di Torino, Gog (Giovine Orchestra Genovese), Teatro Valli Reggio Emilia, Festival Aterforum in Ferrara, Orpheus Instituut in Gent, Philharmonie of Ljubljana and many others. At the Donaueschinger Musiktage, with the Hilversum Orchestra conducted by Peter Eötvös, he performed the World Première of the "Let me sing into your ear" concerto for basset horn and orchestra by Marco Stroppa, which the composer actually dedicated to him and this performance was later recorded for the label Neos.
He has an intense schedule of concerts in the most important international concert halls and holds regular master classes and seminars on the interpretation of contemporary music at Italian and European Conservatories (Venice, Moscow, Stuttgart, Ljubljana, Trieste, Genoa, Cuneo, Como). He collaborates with the Ensemble musikFabrik. Since the age of 10 he has played on Vandoren reeds and mouthpieces and is currently an endorser for the French brand. He is a Buffet-Crampon Paris official artist.He is Professor of clarinet at the Conservatory of Teramo, after having taught at the Conservatories of Messina, Reggio Calabria, Foggia and Ribera.

Foto: Roberto Masotti
Giorgio Klauer (1976) was educated in composition, electronic music, choir conducting and flute at the Conservatory of Trieste and in musicology at the School of Musical Paleography and Philology of Cremona. Already professor of Electroacoustic music performance practice at the Conservatory of Como (2007-2012), he is currently chair of Electronic Music at the Conservatory of Padua and coordinator of the department of New technologies and music languages. Committed to communication and innovation of music practices related to his area of expertise, he is board member of the Italian Association of Music Informatics (AIMI), board member of the Sound and Music Processing Lab (SaMPL), member of the Italian Electroacoustic Music Academic Coordination Team (CoME), and co-founder of the artist collective cantierezero (2010). His main field of activity is sound and music computing for creative applications, particularly topics such as perceptual feature extraction, physical modeling synthesis, and interactive systems, applied in music artworks. As a composer of electroacoustic and mixed music he aims at resolving creative issues by developing original computer toolkits for composing, analysing and processing sound: inquiring into the unity of the musical work, he designs the computer environments and the physical computing systems to be used along the creative process from scratch, and becoming personally involved in public presentation and performance. He is a performer of electroacoustic and mixed repertoire, as well as of contemporary pieces. Interested in sound interaction design and sound art, he initiated a gradual rethinking of art music based on research methods and attitude, paying particular attention to the moment of music production and art event design as an instrument to create and transfer new knowledge. His works have been presented at several conferences - Digital Research in the Humanities and Arts (London 2014), Linux Audio (Karlsruhe 2014), International Computer Music Conference (Athens 2014, Ljubljana 2012, Barcelona 2005, Goteborg 2002), Colloquium on Musical Informatics (Cagliari 2016, Rome 2014, Trieste 2012, Torino 2010, L'Aquila 2000), New Interfaces for Musical Expression (Genua 2008), Arte/Scienza (Rome 2004), festivals - Electric Shock Hazard (Salerno 2015), Sonorities (Belfast 2014), l'Arsenale Nuova Musica (Treviso 2012), European Conference of Promoters of New Music (Hamburg 2011), Eterotopie (Mantua 2011), Konzerte ÖGZM (Vienna 2011), EMUFest (Rome 2010), Radio Bremen (2006), musicaXimmagine (Firenze 2005), Images Sonores (Liège 2004), La Costruzione del Suono (Mestre 2004), Trois visages de la musique électroacoustique (Brussels 2003), Electric Rainbow Coalition (Dartmouth College 2001).