Nessuno s'inganni. Se qualcuno tra di voi presume di essere un saggio in questo secolo, diventi pazzo per diventare saggio;
perché la sapienza di questo mondo è pazzia davanti a Dio.
Paolo di Tarso/Pavel iz Tarza (5 – 67): 1 Lettera ai Corinzi (3:18-19)
1st concert
Tuesday, 8th November 2016 at 8 p.m. – Koper Regional Museum
The Slovenian Philharmonic Choir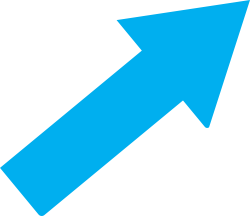 Gašper Banovec, Martin Logar, tenor
Mateja Langus, sopran
Conductor: Martina Batič




In collaboration with Academic choir of the University of Primorska, Society of Slovenian composer
and  Koper Regional Museum on the occasion of the 500th anniversary of Vittore Carpaccio.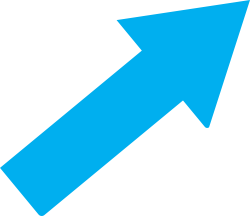 Foto: Janez Kotar
PROGR

M:
Fabio Nieder (1957): *PUOB'Č (slovenska ljudska iz Sela na Koroškem)
Iacobus Gallus (1550–1591): ECCE DOMINUS VENIET, OM 1/19
Andrej Misson (1960): *NOCTURNO (Feri Lainšček)
Iacobus Gallus (1550–1591): QUI MIHI CRUDE DOLOR, OM 2/33
Andrej Makor (1987): *CRUCIFIXUS
Iacobus Gallus (1550–1591): LAETEMINI CUM IERUSALEM, OM1/5
Tomaž Habe (1947): *ZALIV I (Ciril Zlobec)
Iacobus Gallus (1550–1591): QUOD LATET, IGNOTUM EST, OM 10
Aldo Kumar (1954): *IN SEGLA JE ZA HIP V CVETOČI LAN (Tone Pavček)
Iacobus Gallus (1550–1591): ALLELUIA, CANTATE DOMINO CANTICUM NOVUM, OM 2/34
Ambrož Čopi (1973): *TIŠINA (Ciril Zlobec)
Iacobus Gallus (1550–1591): LAUDATE DOMINUM IN SANCTIS EIUS, OM 4/144
Nana Forte (1981): *DO NOT STAND AT MY GRAVE AND WEEP (Mary Elizabeth Frye)
Lojze Lebič (1934), prir.: *FČELICA ZLETEILA (po ljudskih motivih iz Prekmurja)
* premiere
The Slovenian Philharmonic Choirwas established as a professional choir under the name the Slovenian Chamber Choir in 1991. Until autumn 2009, it was led by Dr Mirko Cuderman, and for the seasons from 2009/10 to 2011/12 by conductors Martina Batič and Steffen Schreyer. In the 2012/13 season, Martina Batič took over the artistic direction in its entirety. This 40-member choir, which has been part of the Slovenian Philharmonic since 1998, performs an average of 35 concerts each season, and as many different programmes. It focuses primarily on a cappella compositions from various musical periods, which feature especially in the Philharmonic's Vocal Series, but it also collaborates with the Slovenian Philharmonic Orchestra, as well as other Slovenian and foreign orchestras, in the performance of vocal-instrumental works.
The Slovenian Philharmonic Choir is frequently involved in recording projects. Its substantial discography numbers more than 80 compact discs in the collections Musica sacra Slovenica andSlovenska zborovska glasba, presenting an anthological selection of Slovenian choral music, both sacred and secular. In addition to working with established Slovenian choral conductors, within the framework of the Vocal Series, the Slovenian Philharmonic Choir is also led by renowned foreign conductor. In November 2012, the Slovenian Philharmonic Orchestra and Choir toured Europe with a concert performance of the opera Iolanta by Pyotr Ilyich Tchaikovsky, appearing in famous concert halls in Stuttgart, Munich, Amsterdam, Paris, Berlin, Nuremberg, Prague, Essen and Vienna. With celebrated soprano Anna Netrebko in the leading role and under the baton of Emmanuel Villaume, their performance was recorded for the Deutsche Grammophon record label.
Martina Batič comes from Ajdovščina, Slovenia. After successfully graduating in music education from the Ljubljana Academy of Music, she completed her postgraduate studies cum laude in choral conducting in 2004 at the Munich Academy of Music and Theatre in the class of Prof. Michael Gläser. She then furthered her studies at masterclasses in Slovenia and abroad, with renowned choral conductors including the legendary Eric Ericson. From 2004 to 2009, she successfully led the chorus of the Slovene National Theatre Opera Ljubljana. Since autumn 2009, she has been the assistant to the director of the Slovenian Philharmonic for choral affairs, and she assumed the position of artistic director of the Slovenian Philharmonic Choir in 2012.
In 2006, Martina Batič won the Eric Ericson Award, a prestigious competition for young choral conductors, which opened the door to the professional choral world for her. Since then, she has collaborated regularly with choirs such as the Swedish Radio Choir, the Eric Ericson Chamber Choir, the Netherlands Radio Choir, the Danish Radio Choir, the Danish Vocal Ensemble, the Stuttgart Vocal Ensemble and others. Particularly notable performances in recent years include a concert with the Eric Ericson Chamber Choir in Stockholm celebrating the 90th birthday of composer Ingvar Lidholm (2011), two concerts with the Slovenian Philharmonic Orchestra in the Blue Subscription Series in Ljubljana (2013), and a concert with the Swedish Radio Choir at the Baltic Sea Festival (2013). Martina Batič frequently prepares choirs for concerts by celebrated conductors such as Valery Gergiev, Heinz Holliger, Marcus Creed, Jaap van Zweden, Kyril Petrenko, Hartmut Haenchen, Gianandrea Noseda, and others.

Foto: Janez Kotar